SloganFun
From ThorxWiki
This page is a place to put nifty slogans that you may (or may not) want to see on a tshirt, poster, badge or so forth.
One Liners
Ideal for badges
People are animals too
Apostrophe Criminal's Alphabet: abcdefghijklmnopqr'stuvwxyz
Apple Alphabet: abcdefghi™jklmnopqrstuvwxyz

not original to me, I think I may have seen this on a Tshirt already?

The end is extremely fucking nigh

from 28 Days Later (quote on a wall)

Lab Experiment
from spam subject line:

If you act crazy all your life, they'll never be able to commit you
I am not fat... I prefer to think of myself as subcutaneously gifted

"me! I'm an exception"
"

Cookie Monster + Death Metal = C is for cookie AND YOU CAN BURN IN HELL!

"

—Olivia S
from webcomic 1/0

124 (paraphrased): "And I shall rule with ... A FIST OF CHEESE!"
165: "You're ranting like a supervillian. What you're doing must be wrong"
195: "Your memories are wrong, and the universe is inherently nonsensical."
266: "What is man, but a fiction of God?"
496: "Vagueness. Enemy of all those who seek to.... y'know. Stuff." (author commentary)
627: "I am not a punchline"
648: "Faux-intellectual"
737: "Omnipotence means never having to roll for things"
914: "Life as we know it would crumble if people stopped doing pointless things"
965: "Everyone likes to speak for the masses. No one likes to be a part of them." (author commentary)
985: "shoulnd't, shmouldn't"
1000: "there is no non-creepy way to exit a plane of reality"

"when life deals you zombies, make a disaster movie"
a couple from larry

ABCDEFUCK
Go Lemmings Go (set font to descend down a cliff, starting about the 'g' of lemmings)

zombies love you for your brains, not your looks -- paraphrasing from a webforum, thanks to Nerissa
man, if nobody thinks you're mad you're really in trouble. -- Jason G
"it's not that I look young. It's everyone else who looks OLD" - for those lucky peopole with youthful appearances.
Official Audience Member
Person of Interest (maybe with subtext: "I am officially interesting")
You should put a bag over your personality (derived from War Games - The Dead Code)
There can be only one 'i' in 'megalomaniac'. --http://www.covertcomic.com/
Ultimate Red Alert (from (new) Doctor Who - end season 4)
When I was your age, I wasn't a crotchety old fool
...I decided I need a badge that says "making the world a better place, one apostrophe at a time" --Nerissa
"is that art, or can it go?" - from Mr oCean who saw it on fridge magnets in germany

perhaps with an icon of cliche art (mona lisa or venus de milo) in a trash can :)
I suffer from pedanticism --for Nerissa
"لا غير قراء العربية تحمل هذا الشعار هو ضد الحضارة الغربية؟" - "Do non-arabic readers assume this is an anti western slogan?" (Political statement from Nemo) Translation from Google.
You're currently going through a difficult transition period called "Life." -- from /usr/games/fortune
"Censored is a dirty word"

funny version: maybe with 'censored' in the black bar style, as if it WAS censoring something.
'cause' version: regular lettering, emphasize 'censored' some other way.

"I hate pornography ... I haven't even got a pornograph!" -- 'Angry of Mayfair'. - see wikipedia:Kenny_Everett#Quotations_and_catchphrases
"Where zombies come from: When mummy and daddy are loving each other's brains, usually raw." - Nerissa
Crackpot Xing - http://www.xkcdb.com/?654 - (23:18:49) Nerissa: we could put it outside the Scientologist's centre
"bling's shit" - written in diamontes on a black tight tshirt...
'wrong' is one of those concepts that depends on witnesses - http://dilbert.com/strips/comic/2009-11-05/
(23:02:46) nemo: can I put "support the war on ephemera" on a tshirt?
(23:02:58) Terri Warner: Definitely!
(23:03:19) Terri Warner: If only to find out how many people ask you where ephemera is...
(23:03:31) Terri Warner: Is it, like, near Greece?
Nothing really metas
quotes like this shouldn't be on tshirts
Mispen: write wrongly
"if god hadn't meant them to be eaten, He woulnd't have called them MEALworms"
"if god hadn't intended me to wear tshirts with stuff on them, He woulnd't have made them funny"
I (x2+y2-1)3-x2y3=0 U

The implicit curve (x2+y2-1)3-x2y3=0 yields a better approximation of the heart shape.

Fuck off and Hug. (in either rainbow flowers style, or angry metal style. which?)
T shirts / Signs / Posters
"

 <Screwtape> Thinking good! Slogans bad!
 <nemo> can I put that on a tshirt?
 <Screwtape> Sure.
 <nemo> Deal. I'll give you credit.
 <Screwtape> :))))

"

—* From

IRC

(#afda), August 2004
Disclaimer: My wearing of this tshirt slogan does not imply an endorsement of western industrialised economic practices
The teddy bears from here:
Scientists: Creating our future so they can destroy it too! [add picture of zombies and/or nukes, etc]
404
Demotivational not found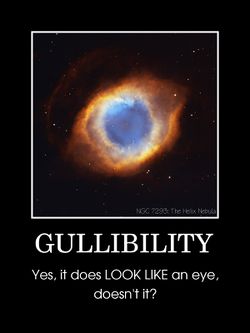 Image: Albert Einstein's in a birdcage. Caption: "Nobody appreciates my genius"
Image: Eye in a pyramid. Caption: CAUTION. Do not build your pyramid using eyeballs. To do so may cause structural failure of your polygon.
Image: as if a begger holding a cardboard sign: "Will wrap my arms around you for hugs"
Dr Evil is my lifecoach

Other life coaches: Mr T. Macgyver. Dr Horrible. Doctor Who. Captain Jack. Faith. Willow. etc.
I ♥ Craftian adventures

With a cthulhu plushie picture. Maybe without the "I" ?
or even just "I ♥ Craft" with the plushy...
A calculator-like device with the LCD font text showing "A suffusion of yellow"
Badges
Note that many of the Tshirt ideas can be badges with little or no variation
Picture: Marvin (from HHG)
Life, don't talk to me about life.
Demotivation is our goal.
"

Govt Agencies make Conspiracies
...that's not a paranoid theory...
that's their job description

"
Being weird isn't enough (as seen in the intro sequence to 'Pump up the Volume')
TEAMWORK
Not always in your best interest
RELAX
You're expendible.
"not g33k" or "I /= geek" (or maybe "!geek", but that's probably too geeky ;)

...in a geeky font/colourscheme (green courier/terminal font on black?)
"evil incarnate" (idea)

In my original email I stated: (I think two versions of this could be done. One in a super-cliche gothic font, red on black, etc... and one in a bright pastel coloured flowery font, all hippy looking! ;) Whatchya reckon?
Various warning signs from here:
This set from Nerissa, originally Tshirt ideas

Genetic experiment.
Blood and bone.
Caution - genetic testing in progress.
Sorry, I'm not *that* drunk.
You look better from a distance.
Try again in four drinks.
"

CAUTION

High testosterone area
Do not throw panties

"
From the ruminations list
> > There are very few things that can not
> > be improved by the addition of a bayonet.
> > Heck, it even works with another bayonet!
> >
> > (James Knowles)
> > Just because it's catchy doesn't mean
> > it's good, and just because it's stuck
> > in my head doesn't mean I like it.
> >
> > (Daniel Pagan Connell)
Reality is an optical illusion
Three shirts with a Toyota Sera on it: Tri-Sera Tops.
> "I'm an optimist.
> I only think SOME stuff is fail"
-- Nemo
> Some of the stuff is always fail, all of the stuff is sometimes fail, but all of the stuff isn't always fail
-- Terri in response
"You have the right to remain silent. Why don't you try it for a while" (from Altered Carbon)

> Hi Fun Kou Gai
>
> This Japanese term is a kind of righteous, miserable anger, a frustration
> and despair over a situation that seems terrible but cannot be changed.
> Like corruption in a government, or a friend's bad treatment.
>
> Sample Sentence: "Oh, god, listening to old white dudes arguing about women's rights just fills me with Hi Fun Kou Gai."
other images