User:Nemo/Contact
From ThorxWiki
Nomenclature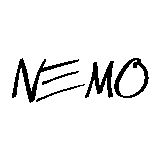 Nemo is nemo is Nemo. But sometimes is Owen. In fact, Nemo was Owen before becoming Nemo. Other names have been used over the years too.
But 'Nemo' without adornments is preferred, though 'Nemo Maelstrom Thorx' rounds out the name fully for those times and places when last names are required.
So, that aside, let's get on with the info...
Apart from this wiki, Nemo's is contactable via:
Traditional Meatspace methods
Snail mail

GPO Box 1537, Brisbane, QLD, 4001, Australia

phone/sms

+61 410 491 539
Online Methods
Direct (preferred)
email

MSN

gmail/gtalk (Jabber)

Skype

earth-native
Facebook

Nemo Thorx

Twitter

nemothorx

StatusNet

nemo

Wikipedia
Alternative methods
Shouting

not very effective over long distances

Smoke signals

...but not like NetHouse please

Telepathy

Only if you are telepathetic, however.
Super traditional meatspace method
Visit

Slumberland if you know where it is...

Find me at my regular social events...